Packing seeds of Nasko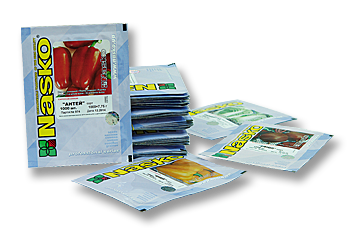 NASKO company pays great attention to a quality of seeds' packaging . NASKO company introduces a new four-ply package (1-st polypropylene, 2-d polyester, 3-d foil, 4-th polyethylene ) and professional tin for seeds. Such method improves seeds' storage conditions . In such package seeds are in sleep state thus they have no connection with external environment (with gases, light, moisture) that allows them to keep their validity for a long time.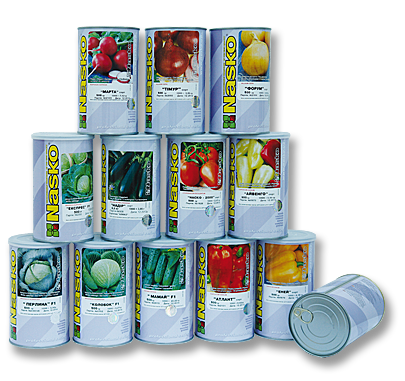 One of the most important point of packaging is protection against counterfeiting and falsification of Nasko seeds. By new packaging company NASKO provides protected packaging method with holographic stickers and hidden text that is visible under ultra-violet light. The percent of seeds in the total cost of commercial vegetable production is about 5% that allows you to get a good harvest by farming cultivation. Forgery will bring you loss in 100%.